Our aim was to create three products: the music video - the main product and two ancillary products (website and digipak). We wanted to make sure our products worked efficiently and effectively together to help promote our artists image. This would be ensured through a successful marketing campaign that reaches and appeals to the audience. The role of marketing is to persuade audiences to spend their money, so each product promotes each other synergistically .
Various marketing methods are used to create awareness for campaigns and in turn generate revenue. These are some of the marketing methods:
A promotional campaign usually starts with a single, then a music video is released to promote this singles (similar to what we did with the video for "On My Mind"). After the music video, the album is released (our artist released the album Crocodile Tears), this album is then followed by a tour which songs from the album will be performed. Tours are very important for the artist and record label as that is now where they make the majority of their revenue as over the last few years there has been a shift in the monetary value of the album.
Mark Mulligan made a graph to show the shift of the measurements of success for a new generation of digital age artists:
Over recent years as the price of tour tickets has increased to meet the "bottom line" demands of record labels, the production and scale of tours has also increased. For example: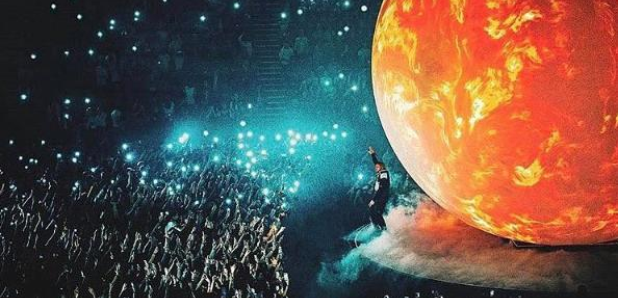 Drake's Boy Meets World Tour
Beyonce's Formation Tour
Working with brands is also a huge part of the promotional campaign as the symbiotic relationship is mutually beneficial, whether it be "above the line" or "below the line".
Some of our "above the line" promotion:
"Below the line" promotion:
Over the process we were inspired by many various real life marketing campaigns, these various campaigns influenced our ideas. I will now compare our marketing campaign to AlunaGeorge's marketing campaign:
Here is our marketing campaign:
Richard Dyer Star Theory
Conclusion
In conclusion, I feel that we have created a very successful combination of products in our marketing campaign that all work together to make a realistic and relevant artist.The main product, the video, and the two ancillary products, the website and digipak all work synergistically to create a realistic artist that will reach a wide audience and appeal to our core target audience of 16-24 year old RnB fans. I feel that we correctly utilised Richard Dyer's star theory to create an image that many will relate to and aspire to be. This will make sure that "CRUZE" have a significant impact on popular culture and, possibly, the ability to transcend their music and become pop stars.